Terms of delivery
DELIVERY SERVICES IN METROPOLITAN FRANCE
We offer several fast and safe delivery services, to your home and to collection points.
Shipping costs are free for orders over €39 for delivery in France
by Mondial Relay and from €35 in Colissimo delivery.

Colissimo at Home:
Delivery within an indicative time of 48 hours after preparation of the package , at home:
Delivery in your mailbox. In case of absence, you have the choice, by connecting to the La Poste website, between a new delivery date within 6 working days or depositing your package the next day at 3 p.m. in the post office of your choice . By default, your order is sent to your home post office and can be collected within 15 days.
You can follow the delivery of your package at any time on www.laposte.fr using the tracking number sent when your package is shipped.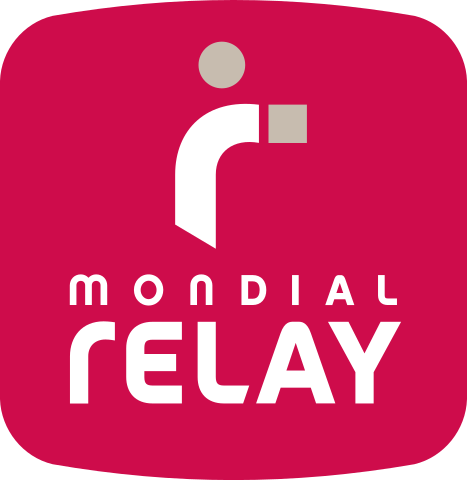 Mondial Relay - Relay points
Delivery within an indicative period of 3 working days after preparation of your package, to the merchant of your choice by sending us an email of your order. If you do not respond, we will select the Relay point closest to your home for you. An email will be sent to you with the tracking number and the exact link where you will receive your package.

As soon as the package is received by the relay point, you will receive an email from Mondial Relay.
You will have 14 calendar days to collect your package against signature and upon presentation of an identity document.
You can follow the delivery of your package at any time on www.mondialrelay.fr .
We are not responsible for any redirection of your package by Mondial Relay.