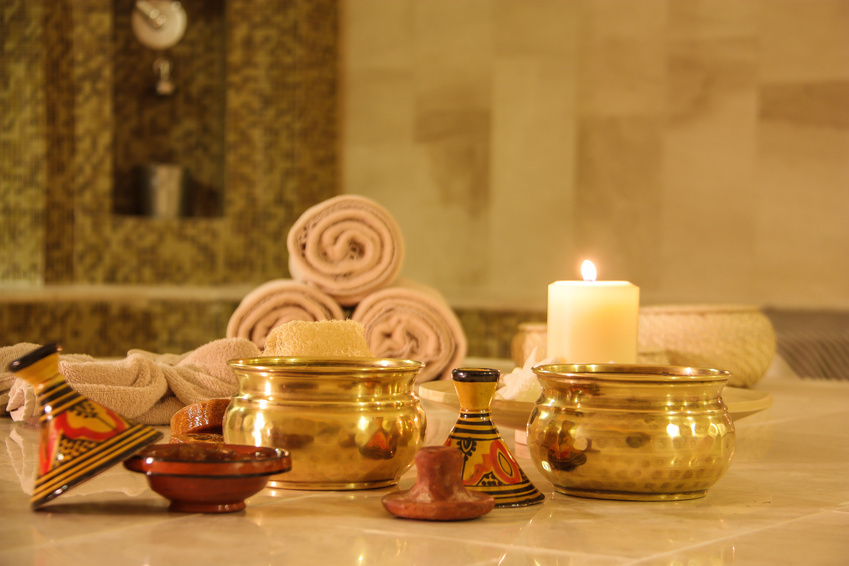 This scrub has the advantage of combining 2 effective ingredients to scrub dead skin and make the skin soft and silky .
Black soap and nila powder are part of the beauty secrets of Moroccan women.
This treatment is used during the hammam ritual which can also be done at home. This scrub requires a Kessa scrub mitt.
Ingredients
It is possible to add to this scrub an oil of your choice such as argan, coconut, jojoba oil, etc.
In a small bowl, add the black soap, the Nila powder and the drops of oil (avoid metal utensils). Mix until a homogeneous mix is ​​obtained.
Apply the soap to your damp skin, leave on for up to 5 minutes.
Then proceed to exfoliation with a kessa glove . Exfoliate the entire body.
Once the scrub is finished, rinse with clean water and dry the skin.
Find these ingredients, as well as the kessa scrub glove at https://www.bioriental.com/