Regular price
Sale price
€7.90 EUR
Unit price
per
Sale
Sold out
A true treasure of nature, this kohl is a magnificent indigo blue . Very rare in the trade and difficult to find, it comes straight from the south of Morocco (Marrakech and Agadir region). It is a 100% natural powder, used for centuries and to this day by oriental women to beautify and reshape their eyes.
Today, it is used in "home" or DIY cosmetics for making makeup such as eye shadow or mascara.
Artisanal and fair trade product
Recommendation and composition
This kohl is a natural mineral and plant makeup for the eyes. It does not require removing makeup , even before bedtime. It is also suitable for the most sensitive eyes. Economical and ecological, it lasts 2 to 3 days.
For an intense and perfectly highlighted look.
Composition: lapis lazuli ( a mineral extracted from the mountainous rocks of the Atlas) , date stone, olive oil.
Usage tips:
To apply this kohl powder effectively and without smudging, it is necessary to have a kohl kit including a kohl bottle and its applicator stick ( Sold Separately) and a mirror:
- Fill the kholier with kohl powder.
- Dip the mirwed in the powder. Then, tap the stick against the inside wall of the bottle to remove excess powder. 
- Place the stick on the corner of your eye. Gently close the eyelids on the mirwed.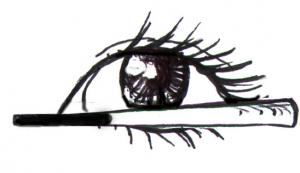 Close your eye, then gently slide the stick outwards.
Make a back and forth movement to deposit the powder on the bottom and top of the eyelid.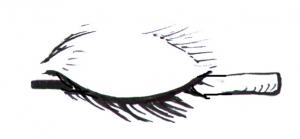 Open your eyes and discover a powerful and mysterious look.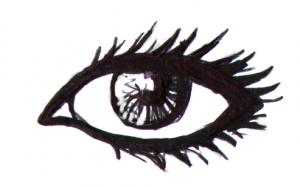 -Glide the stick delicately, then draw a line along the entire length of the eyelid.
Origin: Morocco
Capacity: approximately 3 g on average. The bottle is completely filled.
View full details