Regular price
Sale price
€5.90 EUR
Unit price
per
Sale
Sold out
A true treasure of nature, this intense black powdered kohl is the traditional kohl used by oriental women for centuries.
It enhances the eyes and makes the look powerful and mysterious. These 100% natural pigments without additives are very gentle on the eyes, suitable for the most sensitive eyes.
Ecological and economical, it does not remove makeup and lasts up to 3 days.
No lead or additives
Does not irritate the eyes
Artisanal and fair trade product
A true ancestral know-how, the manufacture of kohl is still done by hand today.
Tradition dictates that it is women of a certain age who make it by hand. They use 100% natural pigments based on antimony mineral powder and plants from Morocco: powdered date stone and olive oil .
The main component of Oriental makeup, powdered kohl is probably the oldest makeup in the world. It has survived the centuries to be still used today by women from the East to the Maghreb. Kohl is traditionally used as a beauty adornment but also as eye drops or to naturally protect against external aggressions.
In certain Arab countries, the tradition is to put kohl in the eyes of infants, so that they have bright eyes and the whites of their eyes are very white.

Recommendation and composition:

Exclusively mineral and plant-based natural makeup for the eyes. It lasts 2 to 3 days and does not require makeup removal, even before sleeping and is perfect for sensitive eyes.
Composition: Antimony powder ( a mineral extracted from the mountainous rocks of the Atlas) , date stone, olive oil.
Usage tips
Powdered kohl is used using its kohl bottle and its Mirwed stick applicator (Sold Separately):

-Fill the bottle with kohl powder.
-Introduce the mirwed inside the bottle (to the bottom); then rotate it carefully several times. To remove any excess powder, tap it against the inside of the bottle. 


-Place the stick on the lower eyelid.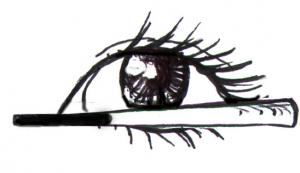 Close your eye, then gently slide the stick outwards.
Make a back and forth movement to deposit the powder on the bottom and top of the eyelid.
Then, pull the stick outwards as if to extract it from the corner of the eye (Making a line).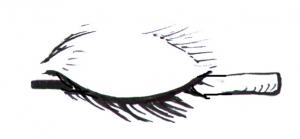 Open your eyes and discover a powerful and mysterious look.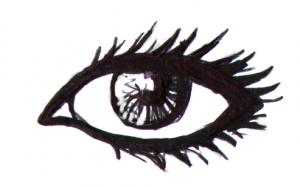 Origin: Morocco
Capacity: Approximately 14 g (the bottle is full, the density of this powder is quite low)
View full details