Regular price
Sale price
€32.00 EUR
Unit price
per
Sale
Sold out
Box composed of a Khôlier in opaque glass, 3 kohls in a pot: black, glitter gray and black blue, from aker fassi (or poppy powder) in a jar; all in a pocket with oriental motifs.
Original gift box to offer!
Moroccan kohls
At the heart of the oriental beauty ritual, these powdered kohls will highlight your eyes: their very intense shade will bring a fiery, fiery and dark look. They are 100% natural and guaranteed lead-free.
They are ideal for sensitive eyes. There is no need to remove makeup before going to bed. their outfit is impeccable and can last up to 3 days.
Shades:

 

intense black, glittery gray, and indigo blue
Formulation:

 

100% natural ingredients:

Atlas mineral powder, date stone, olive oil.
The kohl bottle
The application of these kohls is very simple thanks to this pretty craft bottle to fill and its lemon wood applicator stick.
This kohl bottle allows for good storage and application of kohl powder . It was handcrafted in Fez in Morocco. Kohl is traditionally used by Berber and Arab women in the East and the Maghreb to apply makeup and care for the eyes.
According to tradition, 7 days after birth babies are made up with kohl in order to have beautiful eyes.
The vial has a smooth wooden applicator stick called "mirwed" which allows for practical application. This bottle is used to keep kohl powder dry and protected from dust.
Both the kohl powder and the bottle come from Moroccan craftsmanship and fair trade. Kohl powder is composed of antimony powder from the Middle Atlas, date stone, olive oil.
Composition / Quality
Ancestral artisanal manufacturing method to create a decorative element.
Laurel wood, worked and pyrographed by hand
Dimension:

 

12 cm x 3.5 cm approximately, each piece is unique.
Allows excellent conservation of kohl powder away from light and dust
Berber pouch with cords
Stock market in
natural cotton
,
equipped with two cords in a very trendy ethnic Berber style. It is ideal for transporting and storing your cosmetic products, makeup, beauty accessories, etc.
Features:
Ethnic purse in multicolored silk, predominantly red, with 2 sliding cords.
Pretty silk purse with vintage patterns, lined fabric
Fair trade / Made with 100% recycled cotton
Two small strings with pompoms on the sides allow you to close the opening.
It is ideal for storing your jewelry, crystals, makeup, etc.
It could also be used to hold a special little gift.
Origin of the Product
This pouch is a JeevanKala Product (cooperation)
JeevanKala products are handmade by artisans in remote Himalayan mountain villages such as Lapa, Tipling and Shertung.
Most of the artisans are single mothers, widows and people with disabilities. Many of these people are considered "untouchables" (the lowest level of the caste system in Nepal and India).
Over 1,000 artisans in the region have benefited from training and employment opportunities through JeevanKala, which came into being through Himalayan HealthCare.
Himalayan HealthCare is a non-profit charitable organization established in Nepal for 25 years.
It helps provide sustainable wages, health care and education programs.
Product quality
Lined inside, some finishes are done by hand.
Product Specification
Total weight: 59g
Colors: varied colors,
Patterns and colors: different depending on arrivals
Origin of products: Morocco
Instructions for use and tips
-Fill the bottle carefully with kohl powder.
-To apply Kohl to your eyes, insert the stick into the bottle and swirl it in the powder several times.
-Place the stick on the lower eyelid.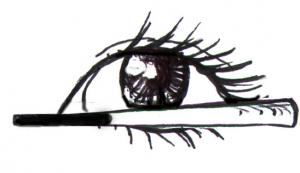 Close your eye, then gently slide the stick outwards.
Make a back and forth movement to deposit the powder on the bottom and top of the eyelid.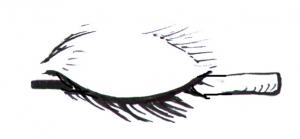 Open your eyes and discover a powerful and mysterious look.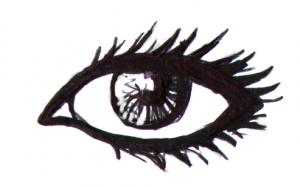 View full details